At REALM, we are committed to being a partner of the Construction & Roofing Industry .
Construction Fasteners
DEKS Fittings
Self Drilling Screws

Contact Us



About Us
At REALM, we are committed in creating a niche in the Roofing Industry. We work closely with all sections of the trade to understand your needs and we seek out the finest fasteners from across the world making them available right at our client's door step to assist and increase your performance.
REALM Intermediates Pvt. Ltd. was established in 1998 with our head office based in Mumbai. The company designs, develops and markets contemporary standard fasteners & Quality Products for the construction industry. It is also a trusted representative for both national and international manufacturers.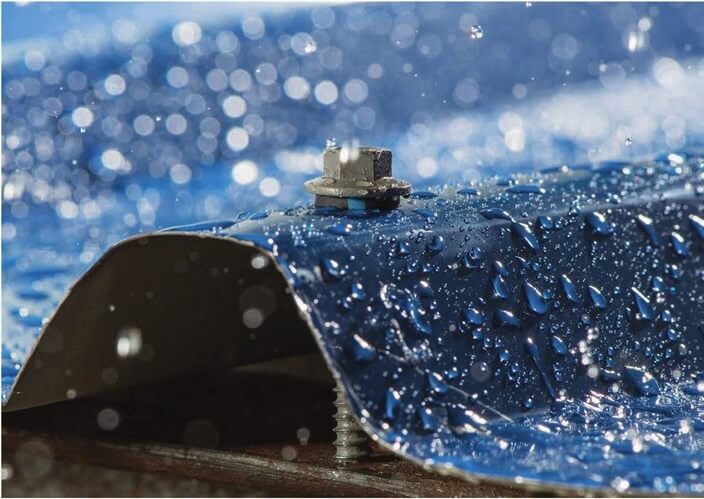 SUPERIOR TECHNOLOGY
We ensure that we use the finest of the technologies to make our products in order to serve you better. Realm makes sure that our services speak for themselves. We want to provide our clients with nothing but the best.
QUALITY ASSURANCE
At Realm we pride ourselves in the quality of the materials and workmanship of all of our products. This ensures that the strength and reliability of each and every batch of Realm products exceeds the high standards expected by our customers.
Our Vision
---
Our vision is to be India's Leader Marketeer for Quality Products Company Nationally and "BE AHEAD" of expectations of all its stakeholders.
At REALM we are committed to the following :
• To supply our clients with not just products but support them with innovative solutions.
• To increase our clients' productivity and profitability, without compromising on quality.
• Sustaining our position as a market leader in quality construction fasteners.
• Meeting the expectations of a competitive market.
• Creating stake holder value with outstanding products, categorical assistance and assured safety standards.
We safeguard your investment
REALM does not compromise on quality and all our products are installed with True Blue EPDM washers. Our products undergo the most stringent quality tests to ensure long lasting durability. In fact, we give 20 years warranty on all our products, to enable your structure to withstand the most extreme weather conditions.
We add value to your project
Which client doesn't look for added value? We create that added value by offering a superior high quality of products and customer services. Our range of fast, convenient and cost effective products gives you that competitive edge.
Our Products
We deal in Premier Quality Construction Products
Roofix Self Drilling Screws
REALM Introduced ROOFIX brand self drilling screws to the metal roofing market. It's a perfect combination of renowned international design and India-specific customization. These screws are imported only from ISO certified companies across countries like Australia and in South East Asia.
Stitching & Roofing Fasteners
Cold Rolled Fasteners that drills upto 4.5mm steel
Hot Rolled Fasteners drills upto 12mm thick steel
Fiber Cement Fasteners
CSK Head Fasteners
Stainless Steel Fasteners
Washers & Accessories
DEKS Flashings
Realm India Pvt Ltd. is a distributor for DEKS Flashings in India. DEKS Flashings is a world renowned brand serving their clients in over 28 countries, providing the construction and industrial markets with high quality products including the world-famous Dektite® range of flashings.
Dekstrip Flashing – Expandable edged
Dektite Premium
Retrofit Original
Shear Banded Couplings
DEKS Flexible Couplings
Contact Us
Let's get in touch
Message
Contact Us
Email Address
hp@realmrx.com,
roofex@outlook.com
+91-22-2876 6563,
+91-22-2876 6553,
+91-22-2876 8881,
+91-22-2875 5100
Social Media

Facebook-f


Twitter


Google-plus-g


Pinterest


Instagram

Location
REALM Intermediates (P) ltd.
Suite No. 19,
1st Floor, Plot No. 3A, Udyog Nagar,
Goregaon (W), Mumbai – 400 062,
Maharashtra, India
Our Associate
Realm construction fasteners
A-1, Park Apartments, Veer savarkar marg,
Shivaji Park, Dadar (W),
Mumbai – 400 028.
Our Brands
---
Our vision is to be India's leading marketeer for quality products and be ahead of expectations of all its stakeholders
---
GST No: 27AAACR5439B1ZM
CIN: U51396MH1998PITC113306
©2019. REALM INTERMEDIATES PVT LTD. All Rights Reserved.