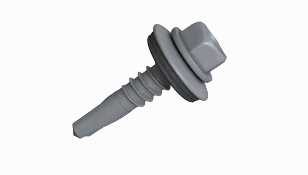 At REALM, we are committed to being a partner for the Roofing Industry. We work closely with all section of the trade to understand your needs and we seek out the finest fasteners from across the world making them available right at our client's door step to assist and increase your performance.
REALM Intermediates Pvt. Ltd. was established in 1998 head office is based out of Mumbai. The company designs, develops and markets contemporary standard fasteners & Quality Products for the construction industry. It is also a trusted representative for both national and international manufacturers.
Quality
REALM Intermediates (P) Ltd., in its quest to be a Leader in quality Products is committed for continual improvement of its processes to enhance customer satisfaction.
Brand history
REALM Introduced ROOFIX brand self drilling screws to the metal roofing market. It's a perfect combination of renowned international design and India-specific customization. These screws are imported only from ISO certified companies across countries like Australia and in South East Asia.